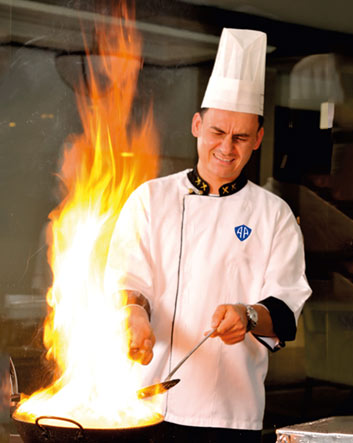 Albert Abela name is synonymous with Quality, and it is our goal to provide the highest quality of food, prepared, presented and delivered to the exact specifications of our customers, by maintaining the utmost levels of customer satisfaction, food safety and hygiene. Once our products and services are delivered, we will continue to maintain this high level of commitment, by providing the optimum level of service and assistance whenever and wherever needed.

In our continuous quest for excellence, it is our ongoing commitment to provide a "Customer Comes First" philosophy. We strongly believe that the products and services we are providing to the customers must be of the highest levels of International Standards and Quality. Our dedication and commitment to them is of utmost importance to us.

In providing a Total Management and Staff Commitment to Quality, we at Albert Abela Co.Sharjah & Northern Emirates (L.L.C.) are continuing to strive to better ourselves and our products and services through a process of self-auditing, corrective action.

Albert Abela Co. Shj & Northern Emirates (L.L.C) was established in Sharjah in 1976. Since then it has grown up to be one of the leading catering companies in the United Arab Emirates. Albert Abela is a well established company and has spread throughout the Sharjah & Northern Emirates proving to be a pioneer in catering services and management. Albert Abela Co, no matter the location or circumstances plan organizes and provides catering services second to none.

Albert Abela Co. Shj & Northern Emirates (L.L.C) has earned a reputation for Fourty years as a dedicated provider of catering and related management services for clients worldwide. We are experienced substantial growth throughout every sector of the company, and it has expanded and adapted to meet the changing circumstances of the catering industry while satisfying the demands of international customer base.

We are reputed in its flexibility to the necessities and needs of its employees while they enjoy a great sense of pride in seeking to improve and develop set targets for perfection and excellence. The Company detailed attention to quality and exceptional service earned Albert Abela Co. Sharjah a reputation of first class catering services.